Visuel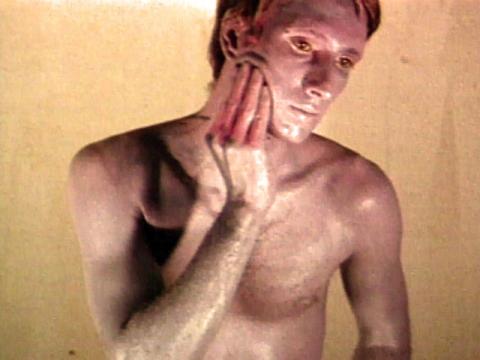 Share
Contenu
First created in 1984, the macLYON collection has been built up with works that have appeared in exhibitions at macLYON and the Lyon Biennale of Contemporary Art. The collection is regularly supplemented by purchases and donations. Many of the themes running through art history and social history are reflected in the works in the collection. They date from the 1960s through to the present, and reveal specific perspectives on the various issues that have marked that period, from post-modernity to the present.
Since the second half of the twentieth century, artists have been preoccupied with exploring the body as artistic object and as an object of study, but also as a medium. This theme has been the subject of many, sometimes radical, approaches and treatments that have followed the ebb and flow of societal change. Artists have addressed the physical body, confronting its fragility as well as its strength, the body in isolation or in a group, and the social body, which has either supported or challenged social change, whether in the form of deprivation or in gaining space for freedom. Several works directly or indirectly champion the expression of violence against bodies subjected to the diktats of power and the tyranny of beauty norms. In response, artists have gone beyond the canons of classical art and consumerism in order to reassert the diversity and plurality of body types. 
For this two-part exhibition, works from the museum's collection will be presented in resonance with works by local, national and international guest artists, thus creating a dialogue between sensibilities and statements already present in the collection and the expression of new perspectives that might not otherwise feature. The first part of this exhibition will focus on the notion of the "body as boundary" (February-July 2023).The second part will focus on the social body (September-December 2023).
Chief curator: Isabelle Bertolotti
Associate curators: Matthieu Lelièvre and Marilou Laneuville, assisted by Bérangère Amblard and Auregann Le Bouffant