Artworks around the museum
The exterior artworks may be visited at all times. Enjoy!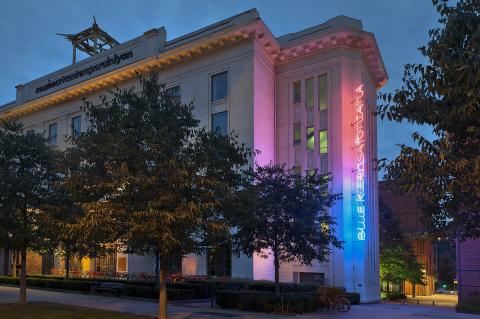 On the side of macLYON lights up Blue Klein/Rosa Fontana from Maurizio Nannucci.
Two artists' names, two colours that stand out—like an advertisement for monochrome.
Blue: the painting of Yves Klein, a lover of the void and the infinite. And the pink: the perforated canvases of Lucio Fontana and his spatial environments. With these colourful and eye-catching neons, Nannucci makes an electrifying tribute to these two spatial artists.
And take a look on the park side facade to "Le Guetteur" |The Watcher] from Yves Henri!
You'll also be interested in...