Visuel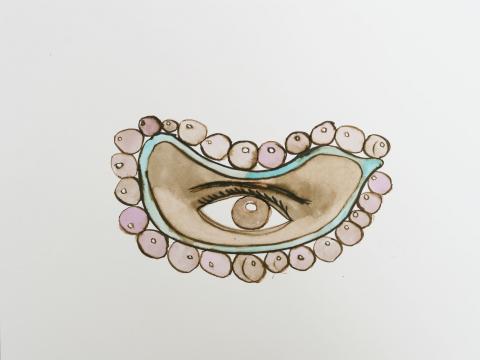 Share
Contenu
Christine Rebet is fascinated by illusion and deception. She prefers drawing because it is manual and spontaneous, and she produces hundreds and thousands of drawings in ink, which she assembles frame by frame using traditional, early animation techniques. Repeated drawing, which is the origin of moving pictures, creates what she calls her "paper cinema."  Christine Rebet re-interprets personal and collective traumas and mixes history and fiction in fantasy worlds. The subjects of her films are universal and evoke not only political reality, but also the destruction of the world, the oppression of human beings, and the idea of metamorphosis. She transcends imagery with a disturbing poetry, using manipulative techniques to explore the audience's subconscious mind. She creates an imaginative fantasy through which to escape from the world. In her exhibition Escapologie [Escapology], Christine Rebet presents six animated films, including one specifically made for this exhibition. This new film is inspired by the traditional songs of pearl fishermen and sailors in the Persian Gulf. For this exhibition, the strange world of the six films is complemented by paintings and murals as well as drawings.
Curator: Marilou Laneuville
add to calendar
Tarif
(Dates to be confirmed)
8€ / 4€ / free under 18
Informations horaires
From Wednesday to Sunday - 11am - 6pm
Go There
The artist
Nom de l'artiste

Christine Rebet
Visuel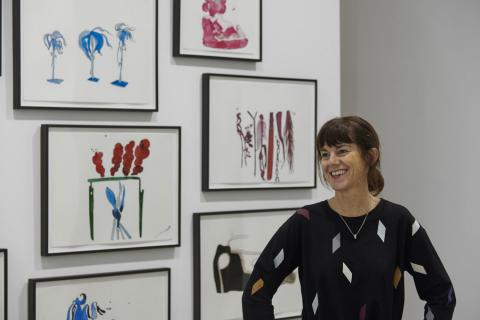 Paragraphe
Born 1971 in Lyon (France), Christine Rebet lives and works in Paris and New York. After studying at the Accademia di Belle Arti, Venice, the artist took a bachelor's degree at St. Martin's School of Art and Design, London and a master's degree at Columbia University, New York.