Visuel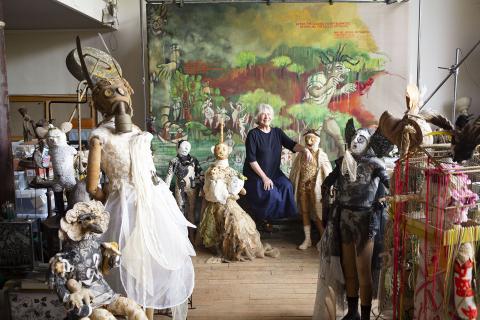 Contenu
The macLYON needs you! Take part in the acquisition of River of no Return, a painting by Sylvie Selig… 140 meters loooooooooooooooooooooooooooooooooong

"River of no Return "it's the river odyssey of 3 characters, a girl and two boys, and their encounter with contemporary art. There are 140 references to contemporary art for 140 meters of canvas." Sylvie Selig
The macLYON wants to acquire for its collection this huge painting by Sylvie Selig, visitors favourite artist of the 2022
Lyon Biennial of Contemporary Art. And we need your help: we are seeking €100,000!
Each donation enables us to unveil a part of the work: even the artist has never seen it in its entirety, due to its dimension.
We need the help of each of you. Thank you for your donations!
From October 16th to November 29th go to KissKissBankBank to make a donation