Visuel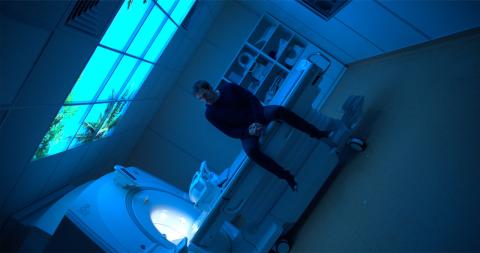 Share
Contenu
Jesper Just's works are, more often than not, large, aesthetic, sculptural video installations with an enigmatic and immersive quality, in which the viewer is invited to move around. The almost surreal, ambiguous trajectories and encounters of his figures, which transcend the usual codes and stereotypes, are an enthralling experience. Although his works have a cinematic quality, they diverge from film in their rhythm and the artist's tendency to shift from narrative to total experience.
 

In his recent productions, Jesper Just has created ecosystems that combine technology, the body and nature, using, for example, electrodes connected to dancers' bodies, aquaponic systems, and networks of tubes, cables and LED screen panels. Technology and nature converge and merge in what the artist himself calls a techno-poetics.
For INTERFEARS, his exhibition at macLYON, Jesper Just will present a new film featuring the emotional topography of an actor (Matt Dillon) captured by an MRI scanner during a soliloquy.
Curator: Matthieu Lelièvre, artistic adviser at macLYON
The film INTERFEARS is produced by Anna Lena Films
Coproduced by macLYON, Perrotin, Galleri Nicolai Wallner
Supported by The Danish Arts Council
With the participation of DICRé AM
Watch Jesper Just talk about his film and the exhibition:
The artist
Nom de l'artiste

Jesper Just
Visuel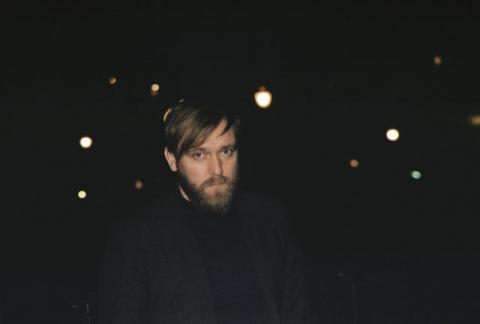 Paragraphe
Jesper Just was born in 1974 in Copenhagen (Denmark).
He lives and works in Berlin (Germany).
In 2013, Jesper Just represented Denmark at the 55th Venice Biennale. He has been the subject of many one-man shows, including, for example, at the Galerie Perrotin in Tokyo, Japan (2021) the Galerie Perrotin in New York, USA (2020), the MAAT Lisbon, Portugal (2019), and the Palais de Tokyo in Paris, France (2015).
Informations supplémentaire programmation MAC

Virtual tour of the exhibition