Visuel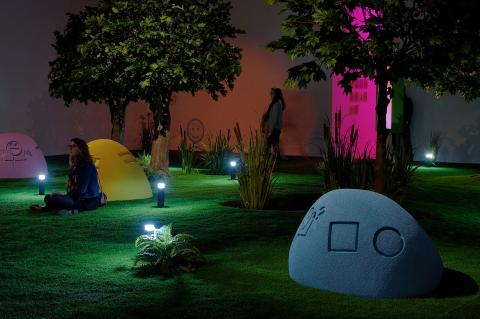 Share
Contenu
The first solo exhibition in France, of Antoine Catala
Born in Toulouse in 1975, Antoine Catala has lived and worked in New York since 2003.
Whether it's through his video-sculptures or his semantic shorthands, Antoine Catala plays with the
language and the images. His uses illusions via technology such as holograms, creating for exemple
breathing images.
He associates words and objects, technologies (Internet, networks, etc.) and all kinds of images, extensions, signs, logos, atmospheres, etc. Television and the Internet are the primary sources of inspiration for Antoine Catala's work, which reproduces their mechanisms, subverting them for poetic purposes. In them, the artist intentionally finds new opportunities of linking reality, the image and language.
The exhibition is called Jardin synthétique à l'isolement (Synthetic Garden to Isolation). It consists of a single piece of work, especially designed for the 3rd floor of the museum, for a 500 m2 space. The work/exhibition was created in 2015, and acquired by the Museum.
More information
Texte En savoir plus : Gauche
Jardin synthétique à l'isolement by Antoine Catala is a kind of island plunged into half-darkness. It is made up of artificial plants, screens, rocks, signs and sounds (extracts from assistive communication applications for non-verbal children or children who have difficulty communicating) created in collaboration with professionals working with non-verbal children and non-verbal individuals themselves. The language signs used by some of these children are presented as runes, while a digital voice pronounces the actual words.

Jardin synthétique à l'isolement highlights the pleasure that can be provided by communicating via a machine, all the while alluding to problems of communication. It also illustrates the sense of connection that may be experienced with the world, via this specific language.
Texte En savoir plus : Droite
'Today, any word, thanks to a web search, can display millions of images. Then, through the use of 3D printers, a word may allow one to access files, which in turn allows one to print the objects associated or connected with that same word. Thus, with the help of machnes, a new physical equivalency is established:object = image = word.'   Antoine Catala
paysage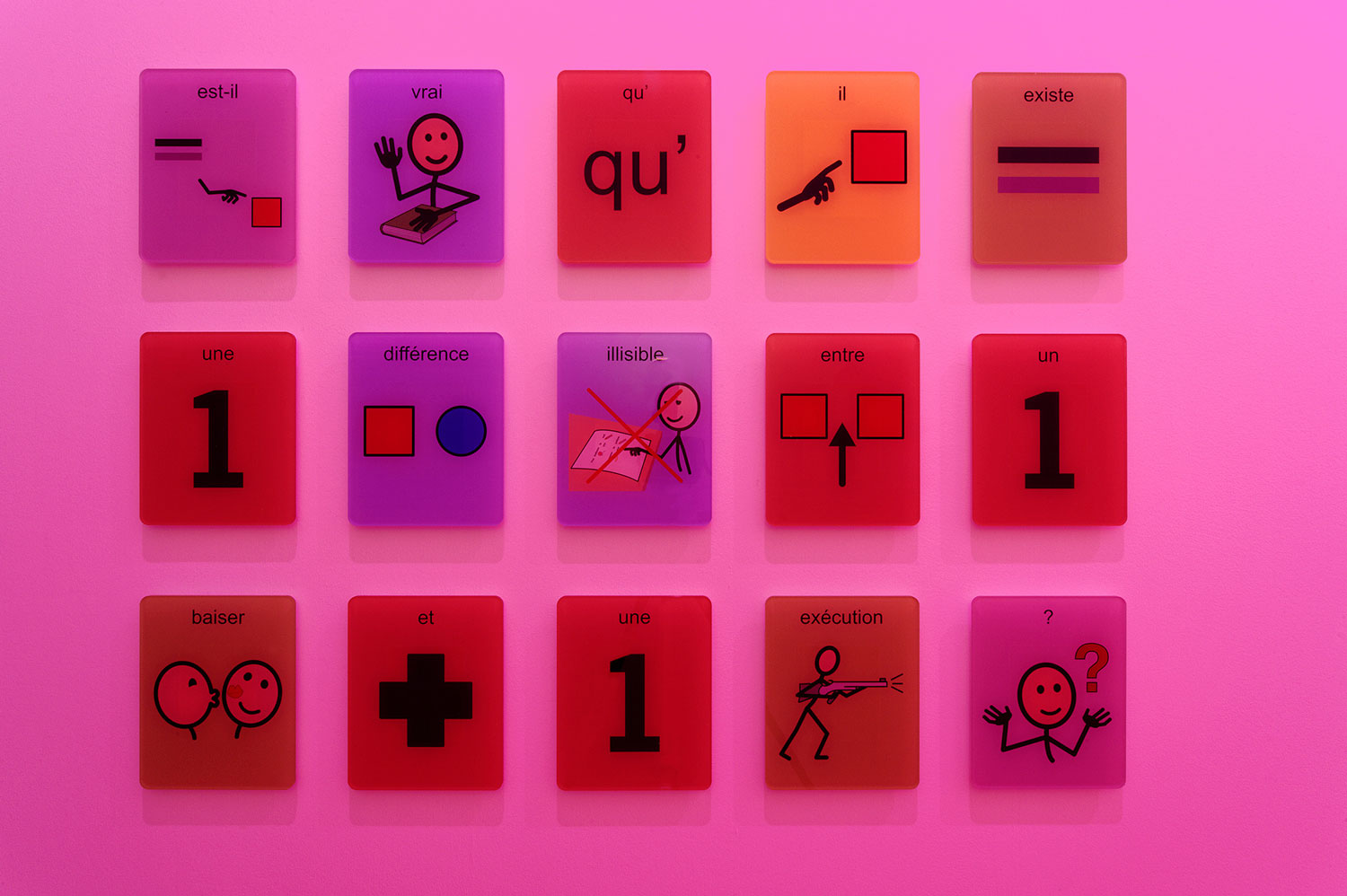 1/2
2/2
Description
'Some people can understand language but cannot speak. A percentage of these non-verbal individuals can only communicate using signs or pictograms, which when put together, constitute phrases. The recent use of tablets allows non-verbal individuals access to applications which enable them to talk via the assembling of pictograms and the use of artificial voices. What many of these non-verbal individuals relate is that even when they succeed in communicating, there is the pain of being misunderstood and of not being able to communicate with others in a normal way.' Antoine Catala
paysage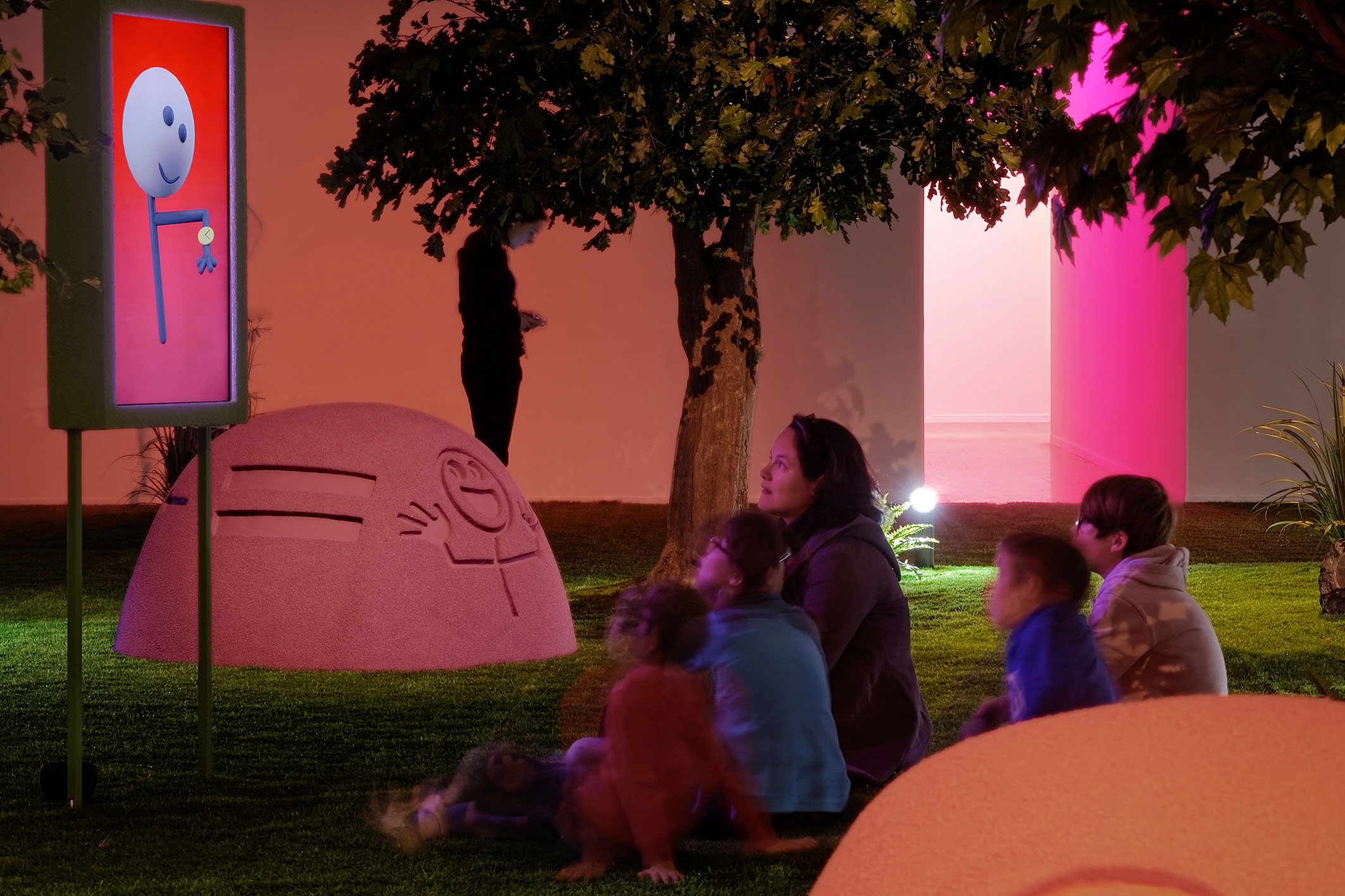 1/2
2/2
Description
Jardin synthétique à l'isolement is an arcadia made up of artificial plants and trees, dotted with rune-rocks associated with pictograms used by the non-verbal individuals. This system of communication through images enters within the scope of my work. I am interested in our dependency on images and our quasi-physical relationship with the latter. Systems of communication associated with images are a theme that recurs throughout my work.' Antoine Catala
Documents