Visuel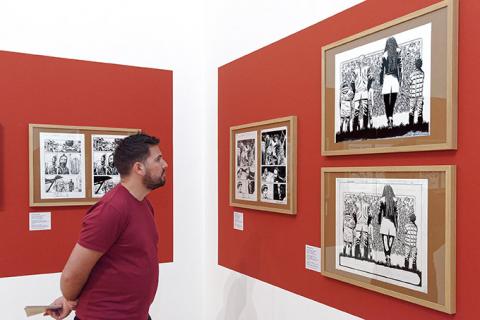 Share
Contenu
During the Lyon BD Festival, macLYON is hosting an exhibition of work by British comic book artist Charlie Adlard.

The exhibition is entitled Charlie Adlard, The Walking Dead and Beyond... and presents more than a hundred pieces of original artwork and drawings by this renowned artist, best known as the penciller, since 2004, on the cult comic strip The Walking Dead. The macLYON exhibition Charlie Adlard, The Walking Dead and Beyond… plunges the visitor into the visual and sound universe of Charlie Adlard.
The artist
Nom de l'artiste

Charlie Adlard
Visuel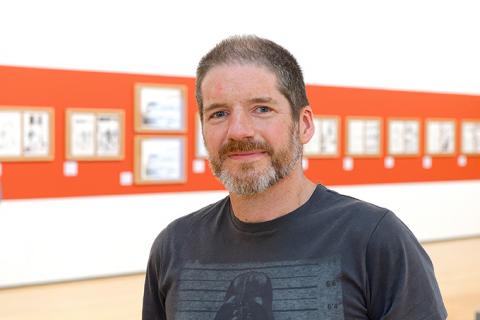 Paragraphe
Born in 1966 in Shrewsbury (United Kingdom). After studying at the Maidstone College of Art, he moved to London to work in the film industry. Back in Shrewsbury, he focused on drawing and, in 1992, signed his first contract with the weekly comic magazine 2000 AD. Projects began to pour in and his career was launched. In the United Kingdom, Charlie Adlard is known for his work on White Death with Robbie Morrison, and his drawings for 2000 AD, especially the series Judge Dredd, Armitage and Savage. In the United States, he is best known for his images for Mars Attacks!, The X-Files, Batman: Gotham Knights and The Walking Dead. The world of Marvel comics, Franco-Belgian bande dessinées, genre cinema and rock music have all influenced Charlie Adlard and he has made a huge mark on the comic book industry with his graphic style – an illusion of movement and texture in his drawings, and an interplay of thick and dark lines.
More information
Texte En savoir plus : Gauche
The original pencil and ink artwork for The Walking Dead and the drawings for various past and future publishing projects make up the graphic component of the exhibition space; it is accompanied by sounds and the video of a performance by Charlie Adlard and composer Julien Limonne in Los Angeles. The Charlie Adlard projects presented in the show stand at the intersection of various genres–horror, science fiction, adventure and historical fiction.
Texte En savoir plus : Droite
What they all have in common is their exploration of the complexity of human psychology through interweaving stories of heroes and anti-heroes struggling with their destiny.