Visuel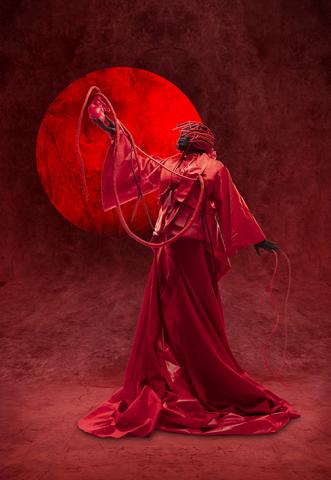 Share
Contenu
For her exhibition The Red Ventriloquist at the macLYON, South African artist Mary Sibande (born in 1982 in Barberton) takes the format of sculpture and installation to a new level in her work.

Relying on different characters and colour codes, for the past number of years the artist has developed an art of sculpture and installation that bears witness to the life of the women in her family, and through them, to the living conditions of South African black women, and their place in the complex history of a country built on racial segregation.
According to the artist, the abolition of apartheid may have given civil rights to the black majority, but the political decisions taken thereafter prevented any real social and economic change within the country. The white minority retained its grip on the economy, leaving most of the black population living in precarity. This phenomenon has not evolved over the years, and the frustration and sense of injustice has fostered a violence that Mary Sibande associates with this structural inequality. The violence rooted in the lives of these vulnerable populations has inspired the artist to reflect on different ways of channelling anger, resulting in an exhibition in the form of a vast sculptural and sound installation that occupies an entire floor of the Museum.
Curator: Matthieu Lelièvre
add to calendar
Tarif
Full price: €8 (€6 from February to April 2022, museum partially open)
Reduced price: €4 (€3 from February to April 2022, museum partially open)
Free under 18
Informations horaires
Wednesday to Sunday, 11am - 6pm
The artist
Nom de l'artiste

Mary Sibande
Visuel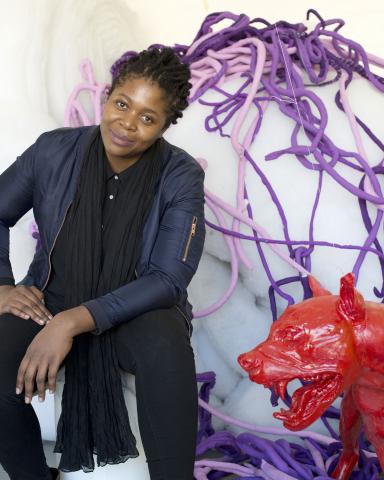 Paragraphe
Born in 1982 in Barberton, South Africa, Mary Sibande graduated in 2007 from the University of Johannesburg, where she lives and works.
Informations supplémentaire programmation MAC

Virtual tour of the exhibition
Documents