Visuel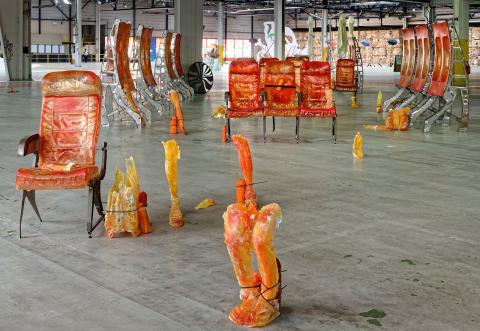 Contenu
Rebecca Ackroyd's exhibition on the 3rd floor of the museum is based around the work Singed Lids, which she created specially for the 15th Lyon Biennale in 2019 and which entered the macLYON collection after the exhibition.
In this work, Rebecca Ackroyd is concerned with the notion of ruins, the remains of a past world. A dismembered aeroplane, exploded seats and fragments of portholes make up a landscape in which body parts seem to have been gnawed at by a translucent inner fire.

"What makes it through the rough version becomes the bones of the meaning, the main point and how it is embellished becomes the flesh. The term 'broken English' always makes me think of words as glasslike, shattered and fragile like a physical object that's been dropped, smashed, destroyed. When I'm making work, I am gluing these shards back together to construct some kind of fractured sentence that perhaps will or won't make sense, but it's what is left out that is as important as what remains."

The exhibition is completed by a set of new works that resonate with the exhibition Formes de la ruine, at the Musée des Beaux-arts de Lyon from 1st December 2023 to 3rd March 2024.
The artist
Nom de l'artiste

Rebecca Ackroyd
Visuel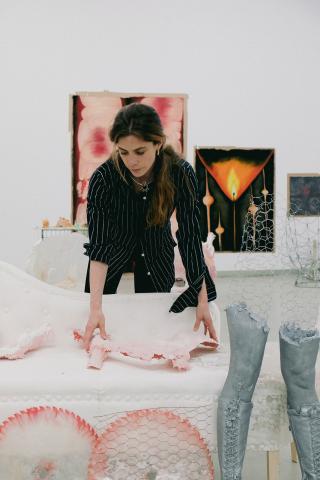 Informations supplémentaire programmation MAC

Explore in 360° visit