Visuel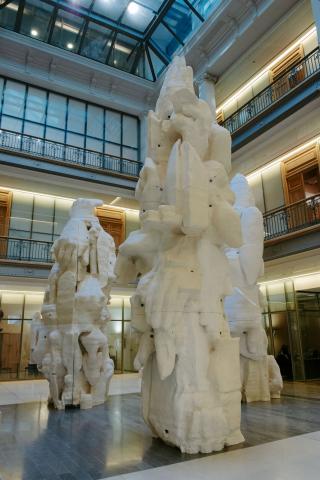 Share
Contenu
In 2019, in the framework of the Biennale de Lyon, the CIC – Lyonnaise de Banque commissioned a monumental work from sculptor David Posth-Kohler for its atrium. After the Biennale, Sténos was given to the museum collection by the artist. With Sténos, David Posth-Kohler brings giants to life. These possess the ability to construct and deconstruct themselves into a multitude of alter-egos.
Although David Posth-Kohler has always been interested in the question of the body, his recent work is more particularly oriented towards mise-en-scène. He designs and makes models of figures – gesticulating, disjointed automatons – and explores the theatricality of the body. David Posth-Kohler manipulates the extremes, he contorts, changes the scale and likes to "de-normalise".
Crossover is an exhibition that strives to create a dialogue between a work from the collection and an emerging artist. After Jimmy Richer and Hélène Hulak, David Posth-Kohler is the third artist invited to invest the Museum entrance.
For the occasion, the works of David Posth-Kohler will echo Bruce Nauman's videos from our collection. Bruce Nauman, in the 1960s, questioned the body and everyday gestures, staging himself during filmed performances.
add to calendar
Tarif
Full price: €8
Reduced price: €4
Free under 18
Informations horaires
Wednesday to Sunday, 11am - 6pm
Lieu
At the Musée d'art contemporain de Lyon
Go there
The artist
Nom de l'artiste

David Posth-Kohler
Visuel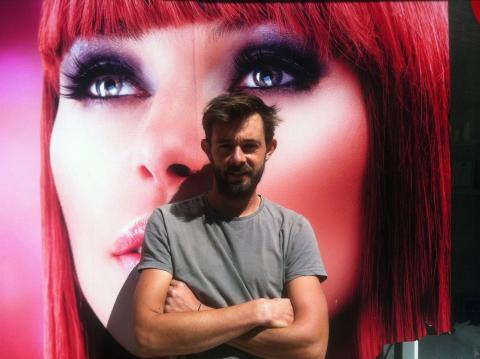 Paragraphe
David Posth-Kohler was born in 1987 in Annecy. He lives and works in Paris. He graduated from the École Nationale Supérieure des Beaux-Arts de Lyon in 2013.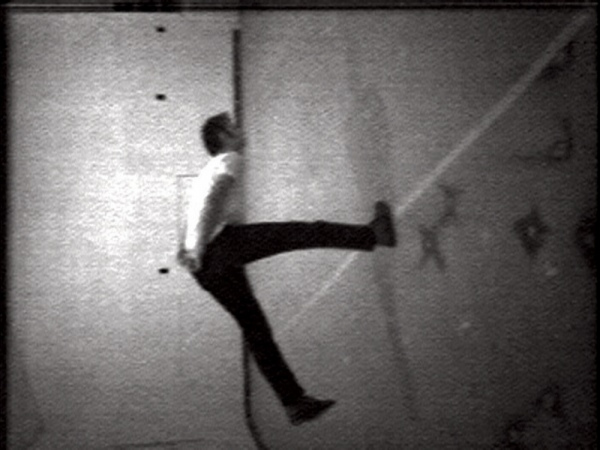 1/2
2/2
Slow Angle Walk ( Beckett Walk)
1968
Bruce NAUMAN
Enregistrement de performance
Caméra fixe, Nauman répète pendant près d'une heure une séquence laborieuse du corps en mouvement inspirée par des passages d'une oeuvre de Samuel Beckett : mains jointes derrière le dos, il débute avec une jambe à angle droit, pivote de 45 degrés et laisserretomber son pied avec fracas. De nouveau, il...
En savoir + sur Navigart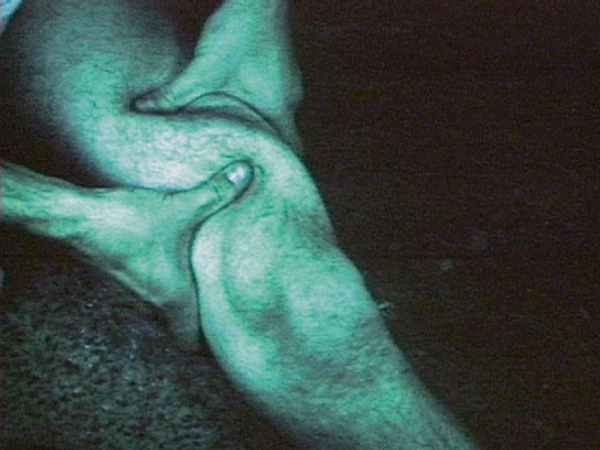 1/2
2/2
Thighing
vers 1967
Bruce NAUMAN
Enregistrement de performance
Nauman montre dans ce film un gros plan de sa cuisse dont il pince et manipule la peau. En fond sonore, le bruit de sa respiration.
En savoir + sur Navigart
Informations supplémentaire programmation MAC

Virtual tour of the exhibition
Documents